It just isn't a Friday without a new round of sanctions for the Obama Administration, and with everybody pretty well already sanctioned they imposed a new round of "symbolic" sanctions against Hezbollah which don't appear to do anything.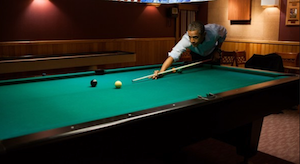 The sanctions target Hezbollah for aiding the Syrian government in the ongoing civil war, and according to the Treasury Department they freeze all Hezbollah assets in the US and ban all Americans from having financial ties to the group.
Here's the kicker: Americans have already been banned from having any financial contact with Hezbollah for decades because the US State Department listed it as a Foreign Terrorist Organization. The group was briefly removed in late 2001 after condemning 9/11, but was added back in short order. Likewise, any assets Hezbollah theoretically had in the US would've been frozen back when the initial determination was made.
The move also included sanctions on Syria's state oil company, nominally for trading with Iran despite US bans on doing so. Much as with the Hezbollah move, the sanctions were already basically in place and have just been reiterated.
Last 5 posts by Jason Ditz