Syrian Prime Minister Riad Hijab defected from President Bashar al-Assad's government on Monday, saying he wanted to join "the revolution."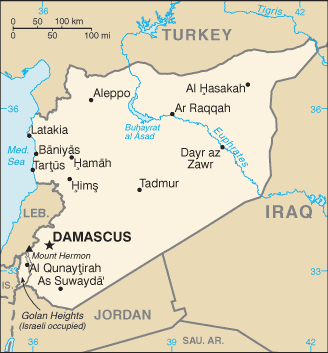 "I address you today at this grave hour where the country is living under the brunt of genocide and barbarian brutal killing against unarmed people who are simply demanding freedom and a dignified life," ran Mr Hijab's statement read by his spokesman, Mohammed el-Etri
"Today I declare…that I have defected from the terrorist, murderous regime and [am] joining the holy revolution. And I declare that from today I am a soldier of this holy revolution."
Hijab, a Sunni Muslim from eastern Syria where much of the fighting has taken place, was appointed less than two months ago and his departure follows a number of other high profile defections last month. Syria's state-run news agency claimed Hijab had been fired.
Hijab also said the Assad regime was in it's "last throes" and that he would work to "rebuild a Syria of the future, a Syria without Bashar al-Assad," the latter comment an indication that he may be vying for some sort of leadership role in the event of any political transition or ousting of Assad.
The US and its allies have adopted regime change by proxy as official policy in Syria, despite widespread crimes by the rebels and even links to al-Qaeda. Defections from the regime are always touted in the Western media as an indication that their efforts are effective and that 'Assad must go.' But the danger of the power vacuum likely to result from Assad's ouster has not been duly acknowledged by the US, who seems so eager to exploit the conflict in Syria that they are even tolerating supporting al-Qaeda.
Last 5 posts by John Glaser