US Secretary of Defense Leon Panetta was supposed to be visiting Israel to placate them sufficiently to avoid a unilateral Israeli attack on Iran, but doesn't seem to have succeeded, with Prime Minister Benjamin Netanyahu closing the latest high profile meeting by saying time is "running out" to not attack Iran.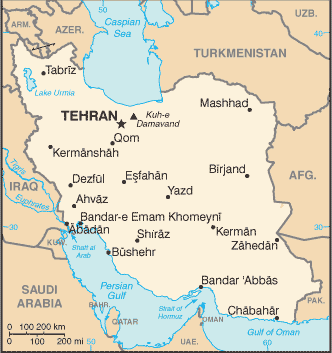 "Neither sanctions nor diplomacy have yet had any impact," Netanyahu insisted, adding to Panetta "you yourself said a few months ago that when all else fails, America will act. But these declarations have also not yet convinced the Iranians."
The comments reflect the growing US efforts to try to convince Israel not to attack as well as the current Israeli government's belief that US threats are no longer being taken seriously and need to be escalated to a full-scale war.
The exact timing of such a war is also a subject of much discussion recently, as former Israeli officials are saying that an attack is likely to come in the next 12 weeks, in the period leading up to the US presidential election.
Israel and the US have been threatening Iran over their nuclear program off and on since the Reagan Administration, despite both US and Israeli intelligence communities saying Iran's program remains civilian in nature.
Last 5 posts by Jason Ditz