Underscoring just how much influence Egypt's military junta retains post election, President Mohammed Mursi was today forced to accept a 35 member parliament that only includes three members of his own party, despite it being the dominant force in parliament.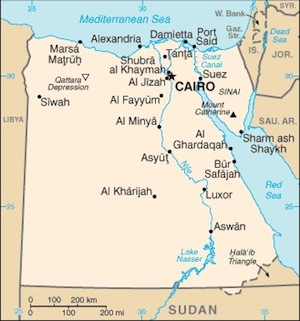 The cabinet is instead made up largely of old Mubarak-era officials that were on good terms with the junta, while the junta's leader, Field Marshall Tantawi, was given the post of defense minister.
The junta was also given control over the nation's Interior Ministry, with Major General Ahmed Eddin given that role. Eddin's appointment sparked anger, as many had hoped Mursi would appoint a reformer who would end long-standing human right abuses.
The new cabinet reflects the junta's continued claims to power, including an edict in which they declared themselves the sole legislative body in Egypt after the ouster of parliament. Liberal groups are complaining of being underrepresented, but real losers in this cabinet are the Islamist blocs, which dominated the elections but are not gaining any serious positions.
Last 5 posts by Jason Ditz