In several television interviews today Israeli Prime Minister Benjamin Netanyahu is seeking to downplay the significance of military opposition to starting a war in Iran, saying that the military doesn't get to decide whether or not to go to war.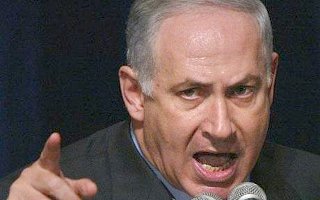 Rather Netanyahu says his cabinet will make the decision to attack, adding "that is the way it has always been, and will always be." The point was repeated across several appearances, becoming a major talking point.
Netanyahu cited the 1981 attack on Iraq, ordered by Israeli Prime Minister Menachem Begin, as an example of an elected leader spurning advice (in that case Mossad's advice) to launch a unilateral attack.
Netanyahu insisted that he "hasn't decided" yet on whether or not to order an attack on Iran, but reiterated that he believes it is his right to give such an order and Israel's right to start such a war as a matter of "self defense."
Last 5 posts by Jason Ditz