Tensions between Afghanistan and Pakistan over their mutual border continue to rise this weekend, with allegations from Afghan officials that Pakistani government shelling hit several homes in Kunar Province, killing four civilians.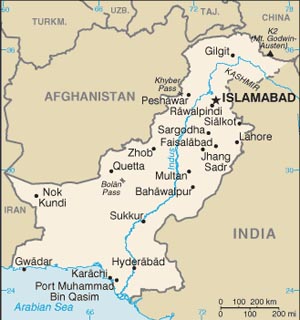 Afghanistan's Foreign Ministry warned that the deaths and the continued shelling put their relationship with Pakistan under "considerable strain," saying that the continuation of such strikes was unacceptable.
Pakistan has regularly complained about the Tehreek-e Taliban Pakistan (TTP) operating out of safe havens in Kunar, with several major attacks against Swat Valley and Bajaur coming out of Kunar.
The attacks and the backlash mirror the same situation in Waziristan, where NATO and Afghanistan have complained of "safe havens" on the Pakistani side of the border, and used this to justify their own attacks across the border, killing civilians in the tribal area.
Last 5 posts by Jason Ditz