Speaking in an interview with Fox News, Israeli Prime Minister Benjamin Netanyahu warned that Israel was "ready to act" in Syria to seize the nation's chemical weapons, reflecting similar comments made by Defense Minister Ehud Barak late last week.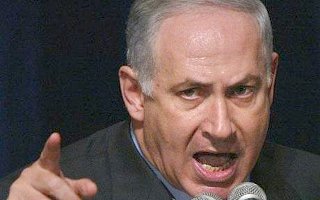 Netanyahu defended the potential invasion of Syria, saying that it might be needed to keep the weapons from being transferred to Hezbollah, saying it was "not acceptable" to any nation in the world for Hezbollah to get the weapons.
At the same time, Israeli officials suggest this isn't a risk, with top Defense Ministry official Amos Gilad saying that the regime is "maintaining control of these arsenals as best they can."
Israel has been keeping a close eye on the situation in neighboring Syria, with Israeli military spies providing some of the most up-to-date information about the situation on the ground. At the same time, the threats of invasion had several Pentagon officials deployed to Israel last week to warn them against the move, cautioning that an Israeli attack could unite the Syrian public behind Assad.
Last 5 posts by Jason Ditz