A senior American official confirmed to the New York Times Israel's assertions on Thursday that the suicide bomber who killed five Israelis in an attack in Bulgaria on Wednesday was a member of a Hezbollah cell.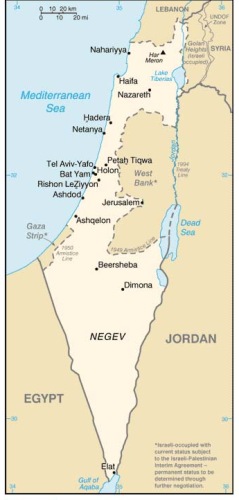 The first reported identity of the suspected bomber was Mehdi Ghezali, a Swedish citizen of Algerian and Finnish descent who was held at Guantanamo Bay, Cuba from 2002-2004 after being picked up by Pakistani authorities in Afghanistan. But Swedish authorities confirmed on Thursday that it was not Ghezali.
The US official did not offer any hard evidence for the claim that this was the work of Hezbollah. He included "no details yet about the bomber — his name, age or nationality and "also declined to describe what specific intelligence…led analysts to conclude that the suicide bomber belonged to Hezbollah."
Nevertheless, the US official said the bomber had guidance from Hezbollah, a Lebanese militant group, and its primary sponsor, Iran.
"This was tit for tat," said the American official, in retaliation for the assassinations of Iranian nuclear scientists by Israeli agents. Israel has issued stern warnings about a violent retaliation, probably in a covert form.
Incidentally, this sort of tit for tat escalation may have been intended by Israel. "US officials have privately expressed concern that one of the purposes of Israeli attacks in Iran has been to generate an Iranian response that could serve as a casus belli for Israel," writes Trita Parsi, President of the National Iranian American Council. "That way, Israel could target Iran's nuclear facilities without paying the heavy political cost of starting a preventive war."
Last 5 posts by John Glaser