Six Israeli tourists were killed when a bus exploded in the southeastern European country of Bulgaria on Wednesday. Israeli officials have accused Iran of being behind the attack and have promised harsh retaliation.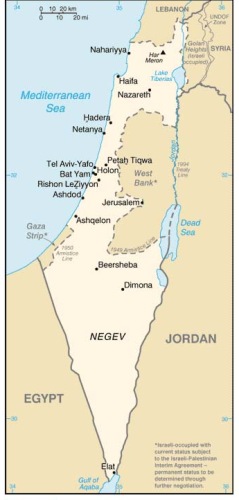 The tourists had just arrived after a flight from Israel and were on the bus in the parking lot outside Burgas airport when the bus exploded, killing six and wounding at least 27 others.
Bulgarian Foreign Minister Nikolai Mladenov told Reuters that officials had confirmed that, "the explosion was caused by a bomb in the bus," dismissing earlier questions of whether it was an attack at all, or just an accident.
Israeli Prime Minister Benjamin Netanyahu blamed Iran and issued a threat of retaliation. "All the signs lead to Iran," Netanyahu said in a statement.
"Eighteen years exactly after the blast at the Jewish community centre in Argentina, murderous Iranian terror continues to hit innocent people. This is an Iranian terror attack that is spreading throughout the entire world. Israel will react powerfully against Iranian terror," he said.
Netanyahu offered no hard evidence that this was an Iranian attack. But it is certainly possible, especially considering the successive terrorist attacks carried out by Israel on Iranian soil against Iranian civilian scientists.
This incident could have a dangerous escalatory effect on Iranian tensions with the US and Israel, after months of international negotiations have not yielded a viable settlement (thanks largely to US intransigence). Incidentally, this may have been intended by Israel.
"US officials have privately expressed concern that one of the purposes of Israeli attacks in Iran has been to generate an Iranian response that could serve as a casus belli for Israel," writes Trita Parsi, President of the National Iranian American Council. "That way, Israel could target Iran's nuclear facilities without paying the heavy political cost of starting a preventive war."
Last 5 posts by John Glaser