Meeting for the first time, British Prime Minister David Cameron and Pakistan's new Prime Minister Raja Ashraf agreed to push for negotiations between Afghan President Hamid Karzai and the Taliban.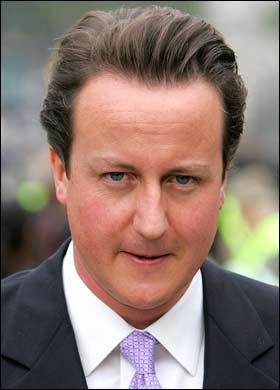 Karzai termed the talks an "urgent" need, but the Taliban have repeatedly spurned such talks, saying that Karzai's government holds no real power under the NATO occupation, and have sought to talk to the US directly.
Cameron's other comments suggested the effort wasn't going so well, warning that the Taliban was "waiting" out the NATO war, scheduled to end in 2014. He said it would not work since NATO will continue to support Karzai "long beyond then."
Indeed, NATO won't actually be leaving Afghanistan in 2014, even if that is the way they are presenting it to the public in their respective countries. President Obama signed a pact earlier this year to keep troops in Afghanistan through 2024.
Last 5 posts by Jason Ditz