Just 10 weeks after a surprise announcement created it, Israel's grand coalition government fell today, with Vice Premier Shaul Mofaz announcing that his Kadima Party is withdrawing from the ruling bloc over continued disagreements on conscription.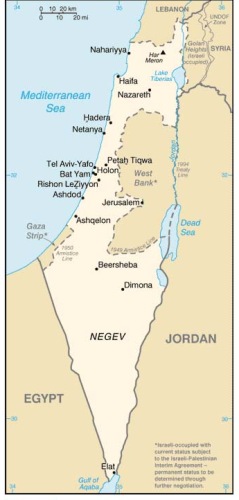 Kadima was supposed to be the cure-all for the shaky far-right coalition government, giving them enough votes to force through a broad conscription bill pressing more people into military service. But Prime Minister Netanyahu eventually balked, and is pushing a new bill of his own which will not spread the draft to Ultra-Orthodox.
Mofaz is blasting that decision, accusing Netanyahu of "siding with the draft-dodgers." Far-right secular bloc Yisrael Beiteinu, which is also outspoken in wanting to draft more people, may also leave in short order.
Which brings in another aspect of this split: the possibility of early elections. Netanyahu was resigned to an early vote before Kadima joined, was even pushing the idea. That all just sort of got forgotten when they came along, but now that they have left just as quickly as they arrived it will be difficult to forestall the vote much longer.
Last 5 posts by Jason Ditz