A group of fighters from the Tehreek-e Taliban Pakistan (TTP) stormed a private hostel in the major city of Lahore today, killing nine police cadets who were staying there. It is the second major attack on Pakistani security forces in Punjab Province in the past three days.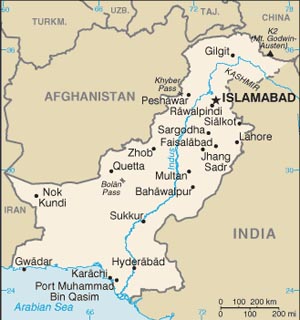 The victims were all said to have been from Khyber Pakhthunkhwah Province, and the TTP statement said it was "revenge" for recent torture of TTP members in that province.
The hostel was housing 15 police cadets, and when the raid began several of them leapt onto the roofs of neighboring buildings to escape the gunfire. One of the survivors reportedly broke his arm in the jump and others reported minor injuries.
Attacks this far south are unusual for the TTP, which usually confines itself to Khyber as well as the Federally Administered Tribal Areas. The group said today's attack proved that no place is beyond the reach of the faction, and that they can attack anywhere they want.
Last 5 posts by Jason Ditz