After Egyptian President Mohamed Mursi ordered parliament restored this weekend, they met only once. The brief, controversial meeting centered on the military's order to close parliament right before Mursi's election. It was followed on by Egypt's high court overruling Mursi and ordering the parliament unrestored.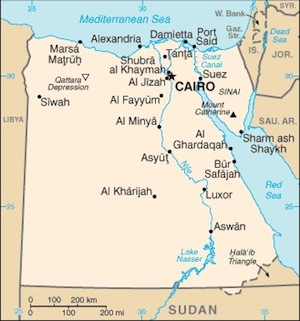 And just like that Egypt is once again without a parliament, as Mursi has announced that he will "respect" the high court's decision and that it proves Egypt is a "state of law." The military junta declared itself the sole legislative body of Egypt after ousting parliament the first time.
Mursi followed this up with a call for talks, but for the time being parliament is simply in a state of legal limbo, waiting to see which side eventually wins and whether they actually exist or have any legal powers.
Since Mursi's Freedom and Justice Party has a strong plurality in parliament and holds all of the key positions, he is necessarily keen to see it restored. Pro-Western political groups, however, have blasted his effort to restore parliament as "authoritarian" despite the move being couched as an alternative to continued military rule.
Last 5 posts by Jason Ditz