Israel's Levy Panel has added more fuel to the fire over the occupation of the West Bank, announcing today that they don't consider it an occupation at all, arguing that it has been occupied so long that it is just de facto Israeli now.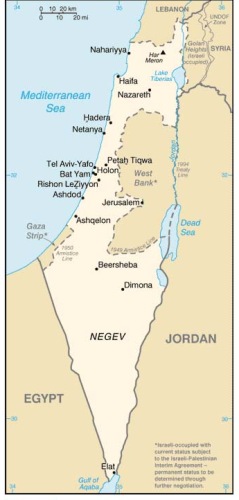 Which, coupled with their call to legalize all settlements inside the West Bank, was met by loud cheers by the settler movement, but seemingly creates other, much more difficult problems for the Netanyahu government, should they go along with this argument.
Most pressing, if the West Bank is just part of Israel, there is no basis for treating the Palestinians living in the West Bank any different from the Arabs living anywhere else in the nation. They would be citizens, even if initially second-class citizens, and would have voting rights just like Israeli Arabs elsewhere do.
Which is the "one-state solution" Israel has always dreaded, turning 2+ million Palestinians into voters and making Arabs over 40 percent of the nation's population, and a growing group that would become a majority within a matter of years.
Last 5 posts by Jason Ditz