Ecuador's Ambassador to the United States Nathalie Cely is warning today that even considering granting asylum to WikiLeaks founder Julian Assange could do serious harm to Ecuador's relationship with the US.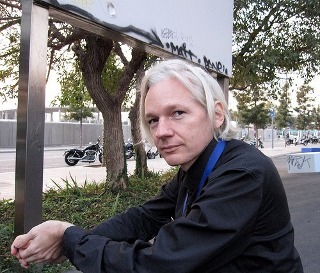 Assange has been sequestered inside the Ecuadorean embassy in London since mid-June awaiting an asylum decision from its government. Cely reported that "pressure groups" are already trying to discredit Ecuador and harm its ties to US businesses over the bid.
Cely gave no indication she had any insight on whether a decision was imminent on Assange, but did say she would continue to "defend our position and our decisions" whatever they would be.
The US and Ecuador have had a shaky relationship in recent years, since the government formally ousted the US from the Manta Air Base in 2009. Assange's asylum bid is aimed at preventing his extradition to Sweden, which he says could lead to his eventual transfer to US custody.
Last 5 posts by Jason Ditz