One of the deadliest days in recent memory for NATO occupation forces in Afghanistan saw a series of roadside bombings and Taliban ambushes leaving 35 people dead nationwide, including seven NATO soldiers.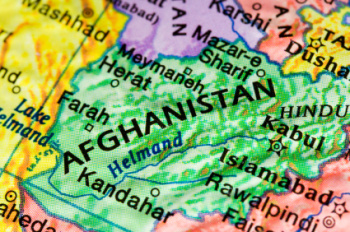 The violence was almost entirely restricted to the Helmand and Kandahar Provinces, both hotbeds of insurgent activity for years. Among the seven NATO soldiers six were identified as US soldiers, while the seventh has yet to be named.
The identities of the non-NATO victims are less clear, as early reports had termed them all civilians but the later versions say they were a combination of Afghan national police and civilian bystanders.
The toll is the largest single-day loss for NATO since mid-March, when a NATO helicopter crash in the capital city of Kabul killed 12 Turkish soldiers. The deaths bring the overall toll for 2012 to 235 NATO soldiers killed, including at least 171 Americans.
Last 5 posts by Jason Ditz