Faced with a flurry of speculation after comments earlier this week, Philippines President Benigno Aquino denied having ever asked the US for military drones for the surveillance of disputed waters in the South China Seas.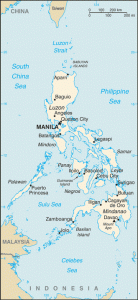 During the interview at the start of the week with the Agence France Presse, Aquino said that it was "we might" ask the US for the drones, saying that it would be one possible way to increase monitoring in the area around Scarborough Shoal.
The US State Department confirmed not having been asked for the drones yet, but suggested that it would be possible because the US was committed to enhancing the Philippines "maritime domain awareness."
Chinese media had expressed anger about the idea, and Aquino is now saying that the Philippines own navy is sufficient to keep an eye on the disputed territory, which is unoccupied but contains significant mineral resources.