A US drone launched a pair of missiles against a pair of cars traveling in the Shabwah Province of central Yemen today, killing five people, all of them described as "suspects."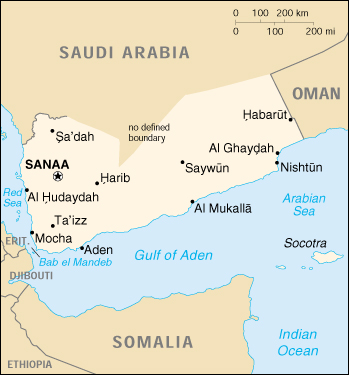 Yemen's Defense Ministry claimed two of the slain were Fahd Saleh al-Anjaf al-Harithi and Hassan Ali al-Ishaqi, members of al-Qaeda in the Arabian Peninsula (AQAP). They and two of the others were traveling in one care, while the victim in the other car is totally unknown.
US drone strikes have become increasingly common in central and southern Yemen, with strikes regularly being used to bolstered Yemeni military offensives against secessionist towns in the Abyan Province.
The US strikes against targets inside Yemen have, as with he strikes in Pakistan, spawned a major backlash among the local populace, and experts have warned that AQAP is benefiting from the sympathy in being a target of US drones.