After a string of rulings reinforcing the power of the military junta, an Egyptian administrative court has struck down one of their key powers, ruling that the military cannot arrest Egyptian civilians.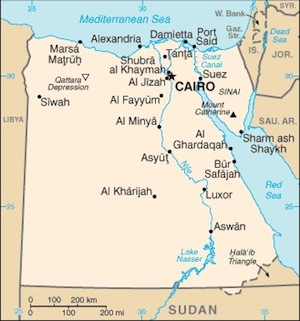 Lawyers had been critical of the junta's decree that military police could arrest civilians, expressing fear it marked a return to the Mubarak era "emergency laws." The practical impact will be limited, however, as without an elected cabinet the junta is in charge of the civilian police as well.
The court postponed several other rulings, including on the composition of the constitutional assembly and several other assertions of junta power over the civilian government, including a claim that it can disband that assembly at will.
The question of the new powers claimed in the constitutional addendum could delay the inauguration of President-elect Mursi. The addendum demands Mursi take the inauguration at the Supreme Court, but the constitution had previously called on him to do so at parliament. Mursi has said he fears going along with this change would mean a tacit approval for some of the more onerous parts of the addendum.
Last 5 posts by Jason Ditz