One man, one vote, one candidate.
That's just the way the US likes it in Yemen, and according to a new resolution by the UN Security Council that's how the international community likes it too. Following up on recommendations from officials, the resolution endorses the single candidate election that installed the US-backed Major General Abd-Rabbu Mansour Hadi.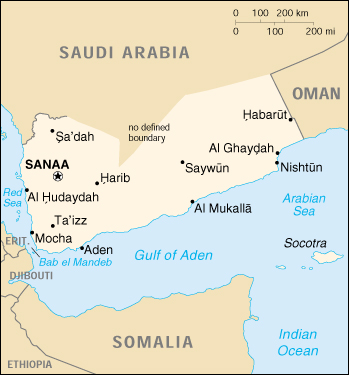 Following in the footsteps of an executive decision by President Obama worded almost the exact same way, the Security Council resolution threatens sanctions against anyone who does anything to "undermine" the Yemeni democracy, candidate-free though it may be.
The resolution cites Article 41 of the UN charter, saying that empowers the council to impose economic and diplomatic sanctions on anyone who ignores their decisions, in this case the decision being that the election was just fine.
Hadi was installed as part of a negotiated settlement on the ouster of Ali Abdullah Saleh, with Hadi taking his position and the political opposition being given a few cabinet posts on the condition that no
Last 5 posts by Jason Ditz