Al-Qaeda-linked websites have released announcements today that a new video from Abu Yahya al-Libi will be released soon, hinting that his latest "confirmed" death may have been no more successful than the past ones.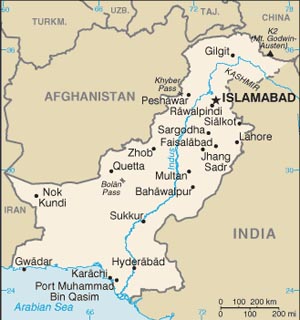 "Soon, a video message by sheikh Abu Yahya al-Libi, may Allah protect him," the message read. US officials confirmed Libi's death last week, saying he died in a recent drone strike and labeling him "al-Qaeda's number two" leader.
Officials were touting Libi's death as a major blow, much as they were on past occasions when he was "confirmed killed" in drone strikes. The hype surrounding his killing was aimed at placating complaints that the strikes were killing unnamed "suspects" and never anyone of note.
If confirmed this will be at least the third time he survived a drone, putting him near the top of the list of "most killed" militants. Hakimullah Mehsud, the leader of the Tehreek-e Taliban Pakistan (TTP), remains on the top of this list, having been slain eight separate times.
Last 5 posts by Jason Ditz