With tensions continuing to soar between the US and Pakistan, the Inter-Services Intelligence (ISI) agency has announced that it is canceling high-level talks with the CIA's leadership, scheduled for later this week.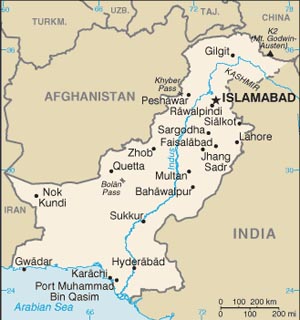 The cancellation is being presented as a result of "pressing commitments" for Lt. Gen. Islam, but Pakistan officials concede that it is actually retaliation for last week's Senate action cutting aid.
The cut was actually fairly small, just $33 million out of the $1 billion+ aid package, but was announced explicitly to spite Pakistan for jailing Dr. Shakil Afridi on treason charges. Dr. Afridi was running a phony vaccination campaign on behalf of the CIA to collect children's DNA to scan for possible relatives of terrorists.
This is just one of a series of open issues between the US and Pakistan, however, with the US still refusing to apologize for attacking Pakistani military bases in November, and continuing to launch drone strikes on a regular basis despite formal requests by the Pakistani government to stop. The US has also accused Pakistan of "price gouging" by refusing to reopen the border to occupied Afghanistan without a pledge of higher payments for shipments.
Last 5 posts by Jason Ditz