A U.S. official said "there are no gaps between the U.S. and Israel" regarding the negotiations with Iran and denied that Israel is pressuring the Obama administration to be tough on Iran.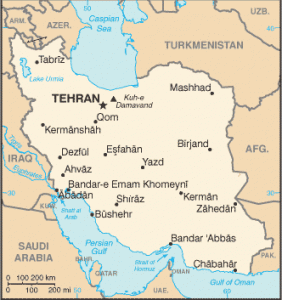 "There are no gaps between the U.S. and Israel in anything related to talks between Iran and the six world powers over the future of Iran's nuclear program," the U.S. official said, remaining anonymous.
The Israeli leadership has taken a hard line on the issue of Iran's nuclear program, threatening war and demanding Iran stop all enrichment, but the U.S. official denied this pushed the Obama administration to a harder line. "We are the ones who are pressuring ourselves because we see a nuclear Iran as a real danger to global security, and not because of Israel, " he said.
Foreign policy hawks in both the U.S. and Israel used to focus their rhetoric about Iran's nuclear program on preventing Iran from developing a nuclear weapon. After it became undeniable that Iran's program was entirely peaceful in nature, the hawks shifted their demand to stopping Iran from enriching any uranium for any nuclear program, civilian or otherwise.
Iran has every right to enrich uranium on its soil, as a signatory of the Nuclear Non-Proliferation Treaty, and it has become a matter of national pride. The West's absurd and relatively new demand that Iran halt all enrichment is in fact what caused the most recent sit down for talks in Baghdad to pass without an agreement.
Aside from offering ridiculous demands they were certain Iran would reject, Western leaders also rejected the Iranian request for an immediate easing of harsh economic sanctions in return for promises to give wider access to U.N. inspectors.
The talks were portrayed as positive, despite the failure to reach a final agreement. The P5+1 and Iran will meet again next month in Moscow.
But the Iranian perspective is apparently less satisfied with the progress. "I think it was a complete failure, in terms of content," said an Iranian diplomat inside the talks. "The more they talk, the worse it gets," he added.
Last 5 posts by John Glaser