A suicide car bombing tore through a Shi'ite school in the Jawf Province of northern Yemen, killing at least 14 people including a small child. The slain were followers of the Houthi, a Shi'ite secessionist faction in the north.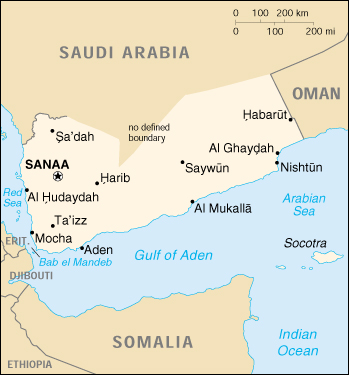 Attacks against the Houthis in the far north have mostly been the work of Salafist tribesmen loyal to the former Saleh regime, though a few incidents have involved al-Qaeda in the Arabian Peninsula (AQAP).
Ansar al-Sharia, the group that operates the southern Abyan Province as an independent emirate, took credit for today's attack, saying that it had targeted "apostates." This is a common label among Sunni militants for Shi'ites.
Ansar al-Sharia's statement put the overall death toll at "more than 20." Houthi leaders say the suspected attacker had tried to infiltrate a meeting earlier, and attacked the school as a secondary target.
Last 5 posts by Jason Ditz