Though the Pakistani government did allow some supplies into Afghan last week, there is still no sign that a deal is going to be finalized to open the route permanently, with US officials angrily condemning the large fees proposed by Pakistan as "unacceptable."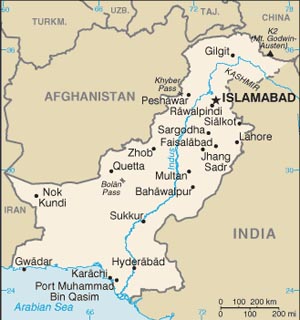 Interestingly, the condemnation came a week after the Pakistani government announced the fees, and there were no previous indications of any problem with them. At the time, however, US officials believed that a finalized deal was imminent.
Now, it seems that could be far off, with the Pakistani government still seeking a "permanent" solution to the US drone strikes against the country, and the Pakistani military reiterating demands for an apology for the November 26 US attack.
The sudden US objection to the fees, in this context, is likely an effort to convince Pakistan that they should "compromise" by abandoning their demand for the US to end its drone strikes and to forget about the apology.
Last 5 posts by Jason Ditz