Though the border hasn't been reopened to NATO supplies yet, multiple reports say that Pakistani Prime Minister Yousef Raza Gilani has given the "green light" for it to happen, and has authorized the military to negotiate the exact terms of the deal.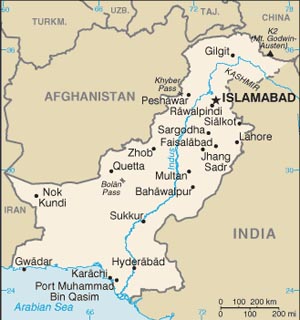 The border was closed on November 26 after US warplanes attacked two Pakistani military bases, killing 24. The Pakistani parliament had demanded that the US agree to stop launching attacks against Pakistani territory and apologize for the attacks in return for reopening the border.
In the end, they got neither of these things. The US continues to launch regular attacks against Pakistan's tribal areas, and is said to be only "considering" the possibility of apologizing for the attacks. The Pakistani Foreign Ministry says it will continue to raise both issues.
So what does Pakistan get? Very little as it turns out. Pakistani President Asif Ali Zardari will be allowed to visit Chicago for the summit on Monday. There are no indications of what they'll do there, but the Cubs aren't even in town, so his options are limited.
Last 5 posts by Jason Ditz