Reports from a number of Egyptian and Palestinian officials familiar with the situation say that Israeli officials have agreed in principle to a deal to end the hunger strikes by over a thousand Palestinian prisoners. They say the deal could be finalized and signed in the next few hours.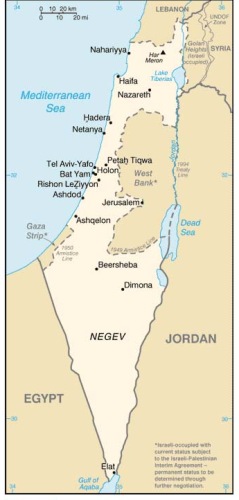 The exact terms of the deal were not released, but it will end solitary confinement for detainees and allow them family visits, as well as other unspecified improvements to prison conditions.
In addition, the deal is supposed to soften the policy of "administrative detention," under which hundreds of Palestinians are held in open-ended detention at any given time without any charges or access to any court system.
Israeli officials have so far declined to comment on the deal, but there has been growing concern that a number of the detainees are in failing health, and that any deaths would spark massive international outrage.
Last 5 posts by Jason Ditz