Egypt's Muslim Brotherhood is predicting that the military junta will reshuffle the interim cabinet in the next two days, an effort to end the growing dispute between the parliament and the appointed government.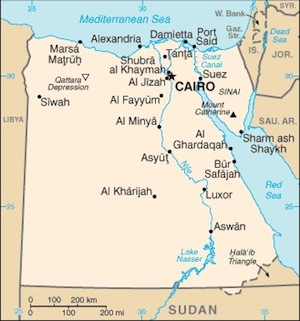 The junta's most recent cabinet was promised additional power over the previous one, which hasn't sat well with the elected parliament, which is seen to have almost no practical power of its own.
The parliament speaker, Saad el-Katatni, announced today that the parliament would suspend all sessions for the next week to protest against the existing cabinet. It is unclear if they will resume session early if the shuffle does take place.
The military has insisted publicly that it "respects" the parliament but is backing the Ganzuri cabinet, and that such a reshuffle would be presented as a minor adjustment ahead of the presidential election.
Last 5 posts by Jason Ditz