A new bill moving quickly through the House Armed Services Committee is set to add another $680 million to the billions in annual military aid the US government provides to Israel, with the funding earmarked for paying for more of the "Iron Dome" defensive missiles.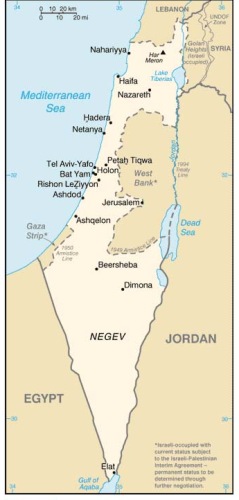 The "Iron Dome" system, a very short range defensive missile system, was initially defunded by the Israeli military in 2010 as too expensive and not very reliable. The US subsequently footed the entire bill to deploy the missiles in Israel, citing Iran as the justification even though the missiles are only designed to tackle very small, short-range rockets, and not the long-range missiles that would be in use in a war with Iran.
Pentagon officials are pushing the funding, saying the Iron Dome system was a great success in the recent attacks on the Gaza Strip, and "saved many lives." Israeli officials reported that the system was almost entirely useless, and blamed a "malfunction" for the extremely low interception rate. Since the rockets it missed did little damage and killed no one, the claim of "many lives" saved seems an exaggeration.
But instead of taking the $200 million program as a "live and learn" failure, officials are now arguing that the $680 million escalation of the scheme would be a way to double down, and increase the coverage of the hugely expensive missiles in southern Israel, as they continued to find a way to shoot down the trivially cheap but mostly useless rockets that come out of Gaza during clashes.
Last 5 posts by Jason Ditz