US attack drones have launched five separate strikes throughout the day in southern Yemen, targeting the Shabwa Province and killing at least six "suspects" according to Yemeni officials. The attacks were primarily on houses and buildings suspected of being "hideouts," and also hit a checkpoint run by a local militant faction.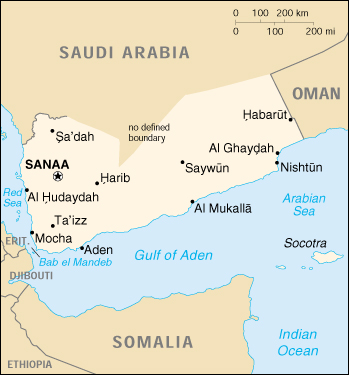 Yemen had initially claimed credit for one of the attacks, saying it was their own warplanes that hit a suspect vehicle. Ansar al-Sharia, however, said that the attack was actually carried out by drone, and Yemeni officials later confirmed that was the case.
US drones have been involved in multiple other strikes in the past week and a half, as fighting has escalated between Yemeni ground troops and Ansar al-Sharia fighters in the northern Abyan Province town of Lawder.
Lawder is a strategically valuable town, on the key highway linking Abyan's capital of Zinjibar, held by Ansar al-Sharia, and the Shabwa Province, in which they've been making recent gains.
Last 5 posts by Jason Ditz