Egyptian authorities on Saturday barred 10 presidential candidates, including Hosni Mubarak's former spy chief and leaders of the Muslim Brotherhood, from running in the election without giving any reason for the decision.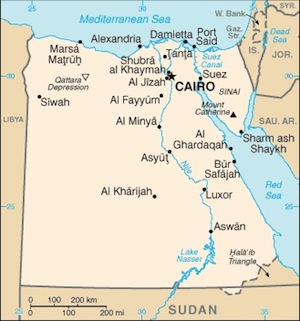 Mubarak-era strongman Omar Suleiman and Muslim Brotherhood chief strategist Khairat el-Shater, two headlining candidates for the presidency, were among those disqualified. The announcement came from Farouk Sultan, the head of the Supreme Presidential Election Commission that was appointed by Egypt's U.S.-supported military rulers to oversee the vote.
If the decision is upheld, it would be a stark sign of a huge step back in Egypt's democratic progress. The banned candidates have 48 hours to appeal the decision and the final list of candidates will be announced on April 26.
A spokesman for el-Shater's campaign, Murad Mohammed Ali, called the decision "very dangerous" and said it gives a message that "there was no revolution in Egypt."
Last 5 posts by John Glaser