Detainee Hana Shalabi's five week hunger strike came to an unusual end today, with the announcement that she reached a deal with Israel to end her open-ended detention.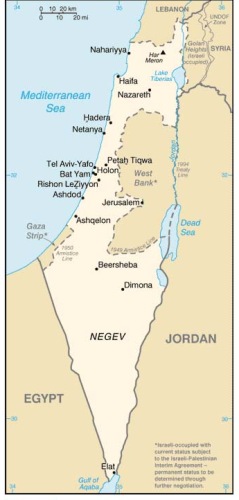 Under the deal, Shalabi is being "sentenced" to a three year term in exile in the Gaza Strip, but will be free once she arrives in the enclave. She will end her hunger strike as well under the terms of the agreement.
29-year-old Shalabi was held for over two years in detention without charges, and was released in October as part of the prisoner swap deal for Gilad Shalit. In February Israel put her back under detention, once again with no charges.
Shalabi, along with fellow hunger striker Khader Adnan, brought uncomfortable levels of international attention to Israel's policy of detaining people without charges, which Israel says is necessary because providing "evidence" in court rooms is a threat to national security.
Shalabi was hospitalized early last week for health problems related to her hunger strike. Though doctors advised that she remain under observation Israel rejected this and sent her back to prison almost immediately.
Last 5 posts by Jason Ditz