Seemingly healthy before his capture by the Maliki government, one of the top bodyguards of Vice President Tareq al-Hashemi has turned up dead, and with considerable evidence of torture on his body. The government denies this, however, and says the 33 year old man died of "kidney failure."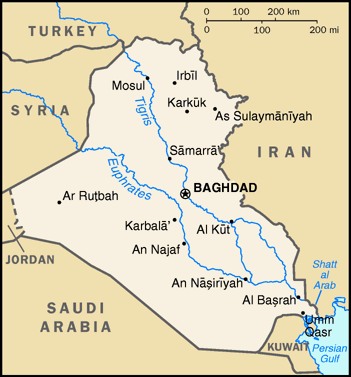 The guard, Amir Sarbut Zaidan al-Batawi, was one of several of Hashemi's bodyguards arrested during the government's attempt to charge the Vice President as a terrorist, and who recorded "confessions" that Hashemi was using the vice president's office to run terrorist campaigns against the nation's ruling Shi'ites.
The official death certificate listed no cause of death when his body was returned to his family last week. Officials are now saying that the cause was "extreme diarrhea" related to kidney failure, and that Batawi refused to be tested or treated for the condition.
The body showed signs of torture, and Hashemi has claimed to have photographic evidence from the body to prove that Batawi was tortured to death. Government spokesmen mocked the idea, however, and Lt. Gen. Baydhani, Baghdad's chief of staff, accused the vice president of having used "Photoshop" to produce his evidence.
Last 5 posts by Jason Ditz