At least 51 militants and four soldiers were killed over the week in Pakistan's tribal areas, with most of the violence centering on Upper Orakzai and the neighboring parts of Kurram.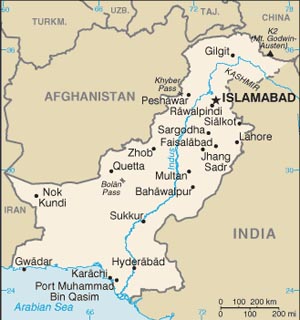 Much of the toll came on Sunday, where airstrikes pounded the region, killing 26 people. Official statements said all the slain were "militants" but as usual there was no way to confirm this, since the military bans media from contested parts of the tribal areas.
Upper Orakzai is mostly under the control of the Lashkar-e Islam, The group has been active for years but has recently engaged in a number of ugly gunbattles both with the military and with other tribal lashkars in the region.
Lashkar-e Islam has come under growing attention from the Pakistani government in the wake of major Peshawar bombings which have been attributed to the organization.
Last 5 posts by Jason Ditz