A new statement today from Al-Qaeda in the Arabian Peninsula says that last week's attack on US ground troops in southern Yemen's major city of Aden came after a dramatic increase in the presence of US troops in the area.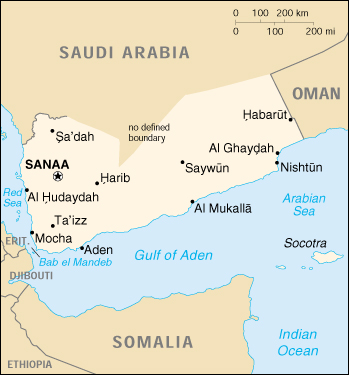 The statement suggested that the deployments were "in light of new political circumstances," apparently the "election" of US-backed Major General Abd-Rabbu Mansour Hadi in a single candidate vote, and said that there are now "large numbers of US soldiers in Aden in particular."
Aden is an especially difficult city of the Hadi regime, because it is not only in close proximity to the Abyan Province, held decisively by AQAP and Ansar al-Sharia forces, but is also the capital of former Soviet-backed South Yemen, and the center of a still active southern Yemeni secessionist movement.
The Pentagon confirmed the attack on ground troops in Aden on Friday, a particularly noteworthy admission because the US had never previously admitted to having troops in Yemen. A statement by Ansar al-Sharia claimed one killed in the attack, but the Pentagon denies this claim.
Last 5 posts by Jason Ditz