The bloody gunbattle over a Yemeni military base outside rebel-held Zinjibar has ended with a decisive defeat for Yemeni forces. The base ransacked, officials now put the death toll at 185 soldiers, with between 55 and 70 others captured by the Ansar al-Sharia fighters. Some 32 members of the rebel force were killed in the attack.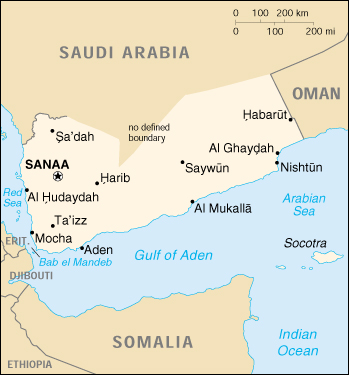 The massive defeat has Yemen's newly "elected" President Abd-Rabbu Mansour Hadi making bold pledges of swift revenge in Yemen's state media, but is also leading to major concerns about the nation's future, and calls for a shakeup in the military.
On the one hand, protesters are accusing Saleh loyalists with high positions within the military of cooperating in the attack, with the general in charge of the region ousted only days before the attack on the base.
The real problem, however, extends well beyond a few generals of dubious loyalty. The Yemeni military has proven time and again, in fights with tribal factions across the nation, that they are not able to hold their own with those groups in a serious fight. Military officials warn that soldiers are increasingly "fearful" of fighting the al-Qaeda-linked tribes because of the "barbarism and brutality" of the attack in Zinjibar, and it is hard to imagine how the Hadi regime proposes to unseat them from the Abyan Province now, nearly a year after they seized it.