Italian oil refiner Saras SpA has announced that despite a European Union embargo, the company is continuing to buy and import oil from Iran, and don't expect to stop any time soon.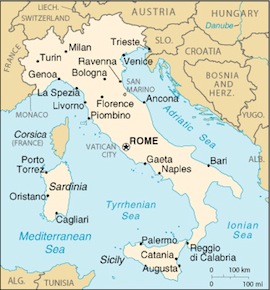 The announcement came during Saras' year-end conference call, and the company said it is continuing to try to come up with some alternative source to Iran, which provides some 10 percent of the company's crude oil.
Though France's Total SA announced it was stopping its relatively small Iran deal last week (actually Iran had already halted exports to France), a number of companies remain in the same position as Saras. Experts say that many European companies are struggling to replace long-term contracts with Iran with some other supplier, and with the embargo supposed to be completed on July 1, these companies may well have to consider ignoring the embargo entirely.
Italy as a whole is expected to replace its Iranian imports with Libya, but since Italian oil giant Eni has secured that contract, the smaller refiners will likely have to look elsewhere.
Last 5 posts by Jason Ditz