Pfc. Bradley Manning was in court today at Fort Meade for the first arraignment hearing that marks the beginning of his court martial over allegations that he was behind the WikiLeaks release of massive numbers of classified documents. Manning declined to enter a plea.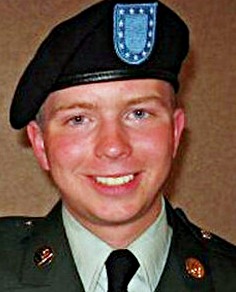 The lack of a plea is not significant at this point, as he will be free to do so at any time before the start of the court martial. So far there is no date for that.
And today's hearing centered primarily on the question of when to begin, with Defense lawyer David E. Coombs pushing for a faster beginning, as prosecutors called for it to be delayed into August. Coombs pointed out that by August Manning will already have spent more than 800 days in detention.
If convicted of the most serious charges, including "aiding the enemy," Manning could face life in prison. His defense has argued that the allegation of aiding the enemy is unreasonable since there is no evidence of any harm done by the leaks.
Last 5 posts by Jason Ditz