At least 31 people have been killed today and scores of others wounded in Pakistan's Kurram Tribal Agency, following an apparent suicide bombing against a Shi'ite mosque in the city of Parachinar.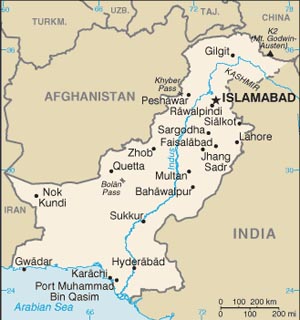 The casualties were overwhelmingly Shi'ite Muslims, and the leader of the local Pakistani Taliban faction claimed credit for the attack. The bombing itself killed 25 people, and badly wounded dozens of others.
The other six deaths came at the hands of Pakistani security forces. After a massive protest was organized by local Shi'ites, the troops were called in and opened fire on the protesters. The government has imposed a full curfew on Parchinar.
Attacks against Pakistan's Shi'a minority have become increasingly common over the past few years, with groups like the Lashkar-e Jhangvi (LeJ) making such attacks a central goal. The attack in Kurram is unusual in that it is one of the few times one has happened in a tribal area, which is overwhelmingly Sunni.
Last 5 posts by Jason Ditz