Nearly two years after the initial arrests, the trial against seven members of the Hutaree militia operating in Ann Arbor, Michigan, finally begin.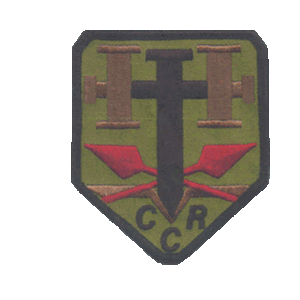 The Hutaree name was invented by the leader with the belief that it sounded like something out of Star Wars, which his kids really liked. The group was arrested en masse when an FBI informant claimed that the group was plotting to attack every police station in the United States to start a civil war.
"They wanted to start the war, and the war to them meant 'patriots rising up against the government," insisted the prosecutor, Assistant US attorney Christopher Graveline.
The defense argued that the group's interest in weaponry was centered around the leader's childhood as the son of a firebrand preacher, and the apocalyptic tradition convinced him and the others they needed to prepare for battle with the Antichrist.
Which isn't a crime, the defense noted. While one of the detainees eventually copped a plea deal for illegally owning sawed off shotguns, the rest have stood firm, and are facing charges of "seditious conspiracy" which could land them in prison for life.
Private conversations among group members complaining about the police or wishing them dead was "harmless venting" the defense added, and protected by the First Amendment. Indeed such venting probably would never attract legal scrutiny but for the FBI informant recording their every word.
That informant is also a subject of some discussion in the trial. The defense says that the informant had two outstanding felony charges related to shooting a gun at his wife, and that those charges suddenly were dropped upon federal intervention after the arrests.
Last 5 posts by Jason Ditz