New pamphlets are circulating around Pakistan's tribal areas this weekend warning militants and others against taking any aggressive action against Pakistan's military, a council of Taliban members having ordered an end to such belligerence.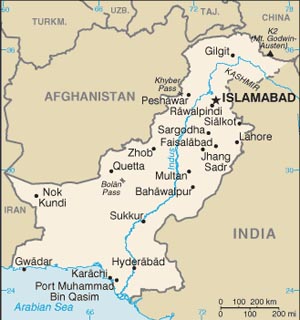 "In North Waziristan we are all in agreement with the Pakistani government, so we are all bound to honor this agreement," the pamphlet warned. Haqqani Network leader Sirajuddin Haqqani is one of the leaders of the council.
The council was established early last month to bring leaders of the Pakistani and Afghan Taliban factions together. Since then it has repeatedly called for locals to back off the Pakistani military and focus on NATO occupation forces in Afghanistan.
Though Pakistan's military continues to launch offensives in the eastern portion of the FATA, and fighting has continued there, fighting in the western portion has apparently declined since the council formed.
Last 5 posts by Jason Ditz