Addressing the latest round of stalled peace talks, Palestinian President Mahmoud Abbas has warned that no future talks will take place with Israel unless Prime Minister Benjamin Netanyahu agrees to a full settlement freeze.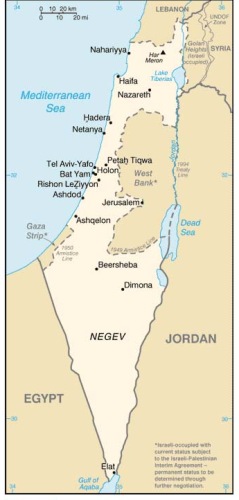 Israel had imposed a partial freeze in 2010, but cancelled it in the face of overwhelming opposition among its far-right coalition members. Abbas claimed Netanyahu had offered a "government only" freeze but that 90 percent of the construction was actually privately organized and only state subsidized.
Netanyahu, for his part, angrily condemned Abbas, saying that the Palestinian President had rejected the idea of peace by agreeing on a unity government with Hamas, saying it amounted to embracing Iran, a nation which Israel is constantly threatening to attack.
"Abbas prefers to link to the terror organization Hamas," insisted Netanyahu. Talks have been almost non-existent between Israel and the PA at any rate, and the repeated threats to end talks to punish Abbas for reconciling with Hamas seem mostly meaningless.
Last 5 posts by Jason Ditz