Speaking today at the CSIS, Turkish Foreign Minister Ahmet Davutoglu insisted that a deal could be relatively quickly struck between the P5+1 and Iran, if the two sides were willing to negotiate in good faith.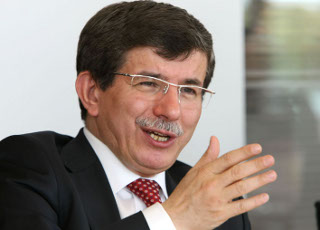 Davutoglu, who said there was "mutual distrust" keeping the talks stalled, said he figured the whole matter "could be resolved in a few days" and that he has seen clear indications Iran was ready to cut a deal.
The Turkish FM went on to reject the repeated rounds of US and EU sanctions against Iran, saying two years of sanctions had accomplished nothing and that Iran's program is still moving forward.
He also warned that "a military strike would be a disaster. It should not be an option." Turkey attempted to revive a P5+1 deal with Iran in the past, fairly quickly getting Iran to agree to the US terms, but then the US rejected the deal as unacceptable.