President Obama has issued a new executive order today imposing further sanctions against the Iranian Central Bank, saying that the order was a response to "deceptive practices" by the bank in recent transactions.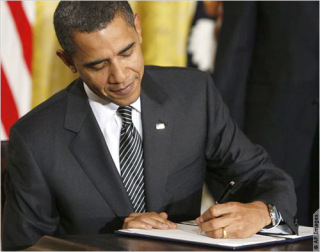 The move orders US banks, including their foreign subsidiaries, to block and freeze all transactions coming out of Iran, and also gives them the power to seize any assets to which they are given access in relation to those transactions.
The official statement from the White House said the order was aimed at punishing Iran for "serious human rights abuses" and was targeted at keeping Iran from "development of petroleum resources."
The move will make it even more difficult for those involved in the Iranian oil market to use US dollars. Some nations, including India and China, have been rumored to be in the early stages of negotiating gold-for-oil transactions with Iran, which would bypass the international banking system entirely.
Last 5 posts by Jason Ditz