At least nine people were killed overnight when US Navy Seals attacked a compound in Somalia, freeing a pair of foreign hostages. US officials say that none of the soldiers involved was injured in the raid.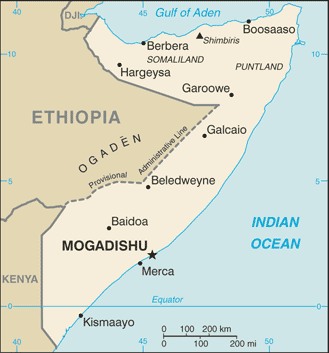 President Obama praised the attack, saying it proved that the US "will spare no effort to secure the safety of our citizens and to bring their captors to justice." He was also reported to have praised Defense Secretary Leon Panetta for the attack at his State of the Union speech Tuesday night, saying "Leon. Good job tonight."
The nine people killed were all reported to have been involved in the kidnapping, but their actual identities were not clear. Officials say that none of them had any known links with any militant factions in Somalia, nor any links with any pirate groups. Despite this, President Obama termed them all "criminals and pirates."
The Seals from the offensive were reportedly from the same unit as those who attacked Abbottabad, Pakistan last year and assassinated Osama bin Laden.
Last 5 posts by Jason Ditz