Film Accuses All Muslims of Plotting to Overthrow US
by Jason Ditz, January 24, 2012
Last year, the New York Police Dept. was caught in an ugly scandal when the Village Voice reported it showed a 72-minute film titled The Third Jihad to police as a "terrorist training" video. Officials at the time downplayed the number of officers who saw it, and claimed it was quickly pulled when it was deemed "inappropriate."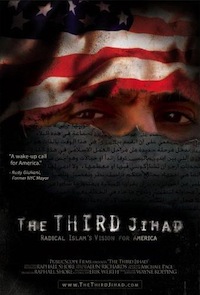 The video condemns Muslims in general and moderate American Muslims in particular, claiming that all non-violent Muslims are part of a secret conspiracy to overthrow the US government and impose Sharia law in its place.
FOIA requests have finally gotten through the red tape, however, and it is now revealed that movie was not an isolated mishap at NYPD, but rather was required viewing for months on end, shown to a minimum of 1,489 officers.
The human rights group that filed the request says the "response was to deny it and to fight our request for information." The revelation of its use is particularly noteworthy given the number of NYPD scandals related to the surveillance and persecution of the city's Muslim residents.
Last 5 posts by Jason Ditz