Although outgoing Yemeni President Ali Abdullah Saleh has signed a deal to step down and is coming to the United States, many in the opposition movement are skeptical that they've seen the last of him.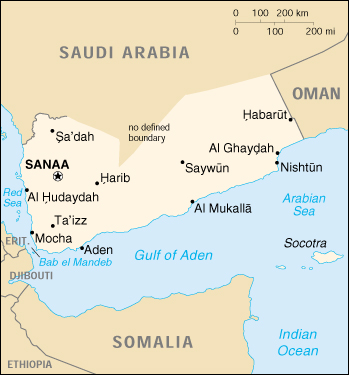 The longtime U.S. ally has faced almost a year of protest against his rule, which was met with terrible violence from the security forces who ended up killing hundreds of peaceful activists. Tribal fighting put the country on the brink of civil war and the presence of al-Qaeda allowed Saleh to maintain support in money and weapons from the U.S.
But a deal proposed by the Gulf Cooperation Council (GCC) and backed by the U.S. granted Saleh immunity for the crimes he committed against the people while in office in exchange for stepping down from power and ushering in early parliamentary and presidential elections in February and the drafting of a constitution.
Until those elections, the skeptical protest movement is staying the course. The country still roils with mass protests against the system and continuing abuses, including a huge gathering on Monday to celebrate Saleh's exit.
"The post-Saleh era has not started yet," said political activist Habib al-Ariqi. "His family, his interest groups, those who benefited from him for years and years still hold the strings of power."
U.S. officials have said that Saleh only plans to stay until the end of February.
The power-sharing deal for the interim period includes Saleh's party as part of national unity government and many of the ministries run by the opposition include high ranking officials who are members of Saleh's party. Saleh's family and loyalist tribe still hold sway in government and the military.
Saleh's son, Ahmed, for example, commands the powerful Special Forces and Republican Guard which have been deployed to the streets to attack and murder unarmed protesters. The other top internal security forces are under the command of the president's nephews, Tareq, Yahia, and Ammar. The major fuel supplier National Oil is also run by Saleh's in-laws.
Another concern is ongoing U.S. influence in Yemen. Long before the GCC deal was signed, the U.S. put its stock in Vice President Abed Rabbo Mansour Hadi to replace Saleh as its puppet dictator of choice. Saleh has formally handed over power to him and it is quite possible that ongoing weapons deals and aid – over $120 million for fiscal year 2012 – from the U.S. will work to suppress democratic reform as it has for so many years.  Special forces and CIA operatives are almost certainly on the ground in Yemen, together with an ongoing drone program.
"Only when we name a president will change start, and then we can talk about the post-Saleh era," al-Ariqi said.
Last 5 posts by John Glaser