Iran's state-operated PressTV news channel has gone black for British satellite TV customers today after the nominally independent Office of Communications (Ofcom) revoked the station's license, demanding that they move their entire editorial team to London if they want to resume broadcasts.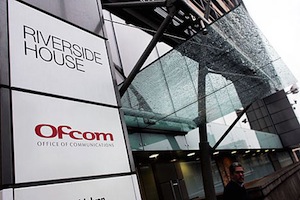 The fact that the editorial team is based in Tehran was the official reason, but Ofcom also conceded that the move was related to a brief broadcast of an interview with Iranian-Canadian filmmaker Maziar Bahari, which he says was made under duress.
The British government has been keen on shutting down PressTV for quite some time, with one leaked State Department cable lamenting that "UK law sets a very high standard for denying licenses to broadcasters." Eventually, however, Ofcom found a way.
PressTV was extremely critical of the move, terming it a clear case of censorship and saying it was related to anger at the station's critical coverage of crackdowns on public protests in England.
The station has noted that while it is no longer broadcast inside the United Kingdom, Britons can continue to view the channel online, either through PressTV.ir or through certain set-top boxes that stream channels to a television.
Last 5 posts by Jason Ditz