Heavy fighting was reported on the outskirts of Mogadishu, Somalia today, when troops from the African Union force in the country aimed to capture territory outside of the city limits in what they say is a "first" since they began their military operation.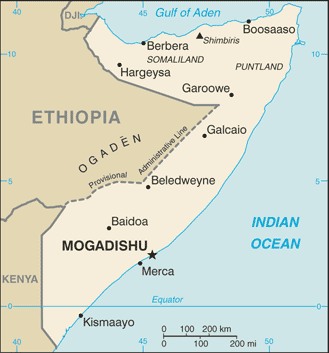 The AU troops fought with al-Shabaab forces and by the end of the day the AU spokesman claimed they had captured a portion of Mogadishu University as well as a milk factory in the area. No indication if the milk factory was operational.
The operation wasn't aimed at the milk factory, of course. Instead the AU says it intends to capture Basra Road, a key supply route north of Mogadishu. So far there is no indication that they have made much progress on that front.
The AU mission has gained a considerable number of troops in the last few months, with influxes of additional forces from Djibouti and Kenya. This suggests that they may be planning to be more aggressive in launching offensives around the nation.
Last 5 posts by Jason Ditz