In an interview with the Iranian state media this weekend, Iran's Deputy Joint Chiefs of Staff Chairman Brigadier General Massoud Jazayeri promised retaliation against "supporters of state terrorism" related to the assassination of an Iranian scientist.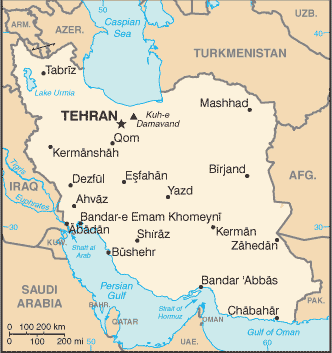 Insisting Iran would "hold the US, Britain and the Zionist regime (Israel) accountable" for the killing, Brig. Gen. Jazayeri promised a "punitive response" at some unspecified future date.
The assassination of Mostafa Ahmadi Roshan last week led to an angry response from the Iranian government, which says they have "reliable documents and evidence that this terrorist act was planned, guided and supported by the CIA."
Assassinations of scientists inside Iran has become a favored tactic in recent months, though officials have largely publicly denied that they are directly involved. Interestingly, the tactic has gained considerable political traction among several Republican presidential nominees in the US, who say that such killings are laudable.